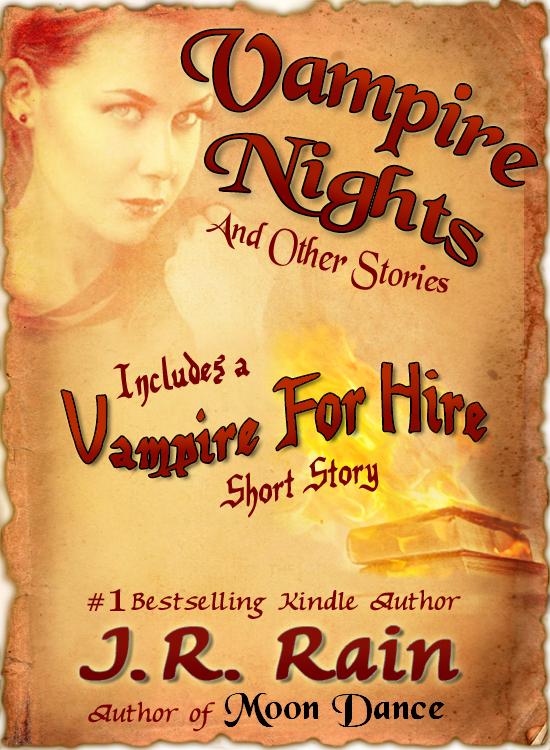 (ten out of five stars)

Review Of "Vampire Nights and Other Stories" (VNOS) by J. R. Rain, which is available on Smashwords.
When it comes to writers, J.R. Rain is the crème de la crème and VNOS is the book that proves it. The very first short story inside this novella offers a perfectly written and enrapturing twist to a troubled vampire's tale. Yet each subsequent story, with a completely new elocutionist and brand new setting, proves just as bewitching. That's even when the speaker might have changed gender (to the reader's surprise).


The result is a book that flows like fragrant and fresh individual breezes, animating the trees, and changing in intensity with the subsequent seasons. Just as no summertime lasts forever, so this novella comes to an end after 60 pages of delicious bliss, which is when the premium swirled ice-cream falls from the proverbial sugar cone.


As a vampire and horror fan, I was amazed by the experience each new story presented. While I drank in all of this novella, I still feel thirsty for more! (My plight now is to go back in time, to revisit the work, or hope for another warm day when I may read more of J.R. Rain's books.)
This is definitely perfectly polished and entirely worth the time to read.


~ Tami Jackson

Author: Ravena & The Resurrected
Publisher: SunTiger MOJO