Anna Karnivora: A Vampire Novel
by Bill Czolgosz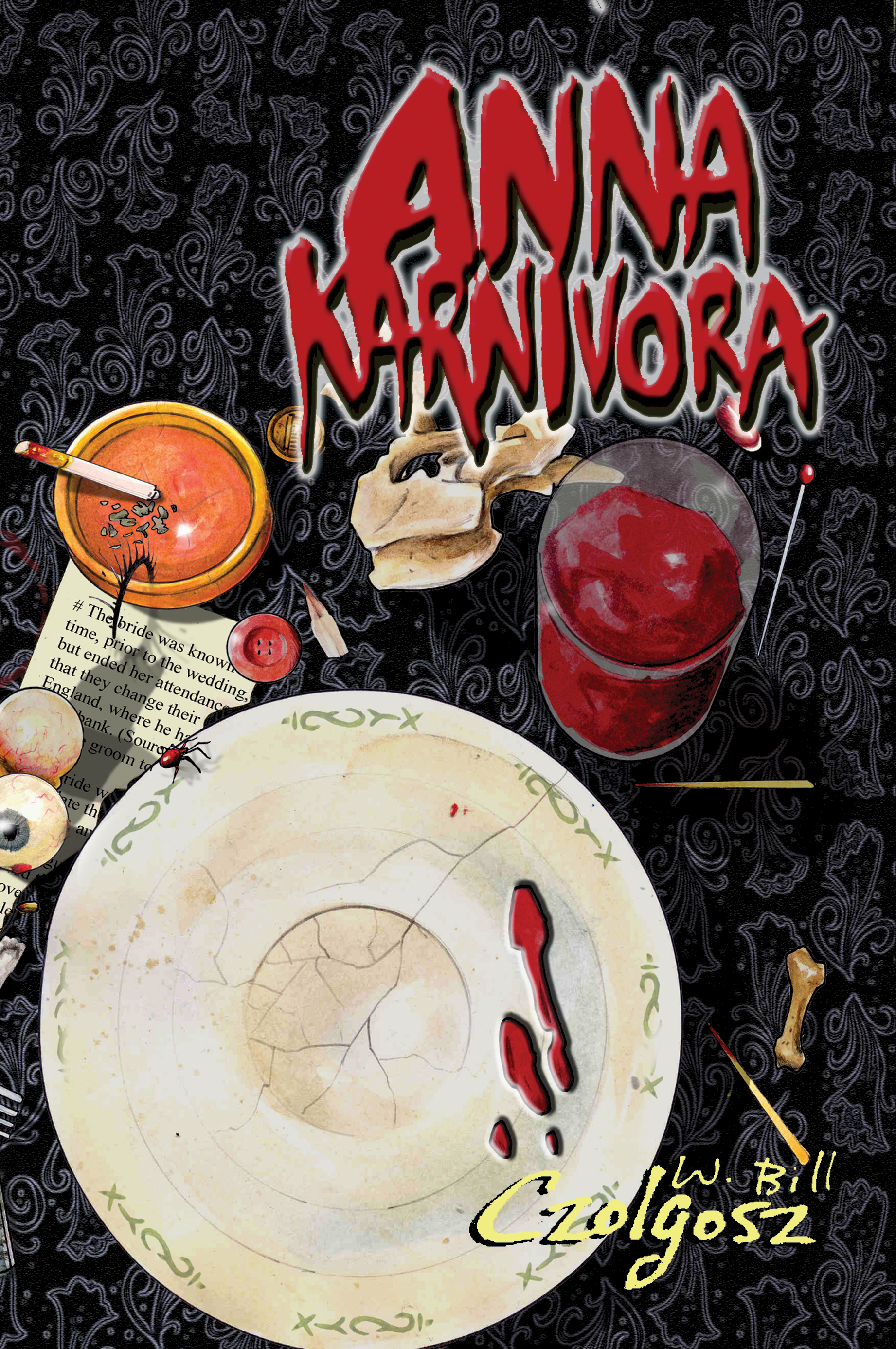 great deal for only $4.99 / 345 pages.

If Larry The Cable Guy (of "git 'er done" fame) ever wrote a full-length novel, this is probably what it would look like. It's red-neck sort of funny. Yet for fans of the vampire genre, it's terribly frustrating to wait all the way until the very end of the book before you finally get to even see one fang. Then, the vampire's raw meat-eating habits and severe mood swings prove more indicative of a werewolf than a vampire - so the reader feels let down even further.

Let me explain it this way: If you've ever been locked inside a dirty bathroom at a distant gas station, when you're supposed to be meeting a hot date, and you must wait for someone to help get the door unstuck, you might try to concede to the situation and maybe you'd read some of the entertaining graffiti that's scribbled all over the walls.
Yet in the back of your mind, the longer you wait, the more you keep thinking about that heart-throb you're supposed to be with. Pretty soon, you want "out of Dodge" so badly, you nearly panic, but in this case, Dodge is called Tromso, because that's where main character Bill lives.
With "Anna Karnivora: A Vampire Novel," there are graffiti-worthy visuals of Bill reading on the toilet and his friend whacking off to girlie magazines and a myriad of depressed people living in an even more depressed town getting drunk most of the time. That is, when they're not dealing drugs. Halfway through the book there's still not even a widows peak lurking from the shadows and after reading the book title again, you beg the question: "where in Tromso are the friggin' vampires?"
Finally, when people start dying it's from suicide, homicide, and a crushing ride down a conveyor belt into heavy machinery. No deaths seem to have anything to do with vampires, but the door still hasn't budged, so you keep reading to kill time until they do.
The reason I'm giving this book three very positive stars is because
Bill Czolgosz truly is a very gifted author. His style is quite unlike most novel writers I've seen
. This work could be most entertaining for someone whose expecting a light-hearted book of some generic theme. If it had not been for the many teasers in the first few chapters that insisted the book would be about vampires, and if the book had not been named "Vampires," then maybe I would not have accumulated such false expectations.
Reviewed by Tami Jackson
Author of Ravena & The Resurrected